Its function is to promote, facilitate and support all the activities related to research projects on international academic cooperation, as well as to manage the international programmes, networks and associations Madrid Open University participates in.
MOU is a member of the following International Networks:
---
INTERNATIONAL PROJECTS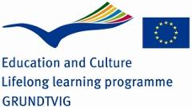 Madrid Open University (MOU) collaborates in a European programme, belonging to the Grundtvig Programme which aims to improve the quality and European dimension of adult education in a general sense, including formal, non-formal and informal education, which includes self-learning. The main objective of the project is the exchange of good European practices in adult education using Information and Communication Technologies. his important project is called "AGE 50+ - Active Generation 50+" and some of MOU's teachers are currently taking part in it.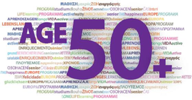 The European Commission is the institution behind this initiative, which is, in turn, coordinated by Channel Crossings. The project will be carried out between 1st August 2013 and 7th July 2015, coming to an end with a Workshop at the Madrid Open University on 22nd and 23rd Abril 2015.